It is important to do your research before you invest in an air purification system. There are several different types from electrostatic air purifiers, carbon air purifiers, hepa air purifiers, ionic air purifiers, and ultraviolet air purifiers.
Is a filterless system the best for your home? Are whole house air purifiers worth the price tag? Is a desktop air purifier effective to take to the office? Here you will learn more about the benefits, uses, and different types of air purifiers.
Top 10 Best Air Purifiers in India 2019
Product Description
It is the best one to use it in large and medium rooms. It has 441 square feet/ 41 square Meters, which will be ideal to put it in your living room or bedroom. It includes a manual where you can read the instructions.
Pros
It is worth buying and is good for health.
You can breathe fresh air.
It is very cheap.
Cons
It makes a loud noise.
There is a weird smell while turning on the machine.
Product Description
The Mi Air Purifier 2S uses PET primary filter and Ultra-dense EPA to provide the purest air to breathe. The power-rated filter is 29 watts having frequency of 50 / 60Hz.It has real-time OLED display which displays temperature, humidity and air quality index (AQI).
It has 3 layers of filtration, thus removing harmful PM2.5 and providing clean air. It has a clean air delivery rate (CADR) of 310m 3 /hr which takes a coverage area of 400sq. ft. You can control this smart purifier with your voice through Alexa devices.
Pros
Easy to install and operate from your smart-phone.
Impressive CADR (Clean Air Delivery Rate) of 310m 3 /hr
Cons
Manual mode is a bit noisy.
Need to change the filter after every 2-3 months.
Product Description
It consists of High Efficiency Particulate Air (HEPA) Filters along with 5 more unique filtration stages. It has an air clean delivery rate of 180M³/hr covering the area up to 350 Sq. Ft. It is suitable to be placed in the room and drawing room. It is featured with a tacky digital display and easy to use remote-controlled modes and wind adjustment buttons.
Additionally, there are smart UV sensors neutralize microorganisms like bacteria and viruses. It reduces dust and odor within few minutes using its carbon activated filter and Nano cold catalyst filter.
Pros
Its 6-unique filter and odor sensor provides quality air and makes breathing easier.
It is robust yet easy to clean.
Cons
It cannot be controlled with your smart phone.
Product Description
It has a 360-degree vacuum sealed high efficiency particulate air filter (HEPA) along with activated carbon filter. It uses air multiplier technology delivering powerful airflow over 360 liters per second throughout the entire room.
It is made with the highest precision to remove 99.95% of harmful ultrafine contaminants and allergens as minute as PM 0.1. It can cover medium to large rooms with a coverage area of up to 600 sq. ft. It is Wi-Fi and Bluetooth-enabled. The purifier is completely automatic with real-time LCD display and Dyson link app.
Pros
It is certified as Asthma & Allergy Friendly by Asthma and Allergy Foundation of America
(AAFA).
Completely automatic and can be controlled using your smartphone.
Cons
The price is towards the more expensive side.
Product Description
This room purifier uses a purification strategy of High-Efficiency Particulate Arrestant (HEPA) channel type. Its inclusion zone is 818 sq. ft, which is particularly reasonable for room/lounge room (expansive).
It is capable of preventing contamination of air inside the room, thus producing a healthy environment. It has a Clean Air Delivery Rate (CADR) of 376 m 3 /hr. It has to be mentioned in this respect that CADR shows the volume of filtered air (in cubic meters) which an air purifier creates every hour.
Pros
Excellent purifier.
Portable.
It is very economical with respect to the filter cost.
Cons
The coverage area seems to be far lesser than the desired limits.
The PM levels do not drop below the desired level at night when the purifier is at low fan speed.
Product Description
It instantly senses and reports air quality steps (PM 2.5, PM 10, VOC, NO2 and in general AQI) on the LCD screen and Dyson Link App. It is one of those rare purifiers to report all of these independently. It allows you to observe an unmistakable distinction from before with respect to the odor and the air quality.
Pros
Looks cool.
Smooth flow of air.
Cons
It is a little-sized filter
Only a portion of the airflow is purified
Product Description
This air purifier uses high-efficiency particulate arrestant (HEPA) channel type strategy. The Inclusion region is an area of 677 sq. ft. /63 sq. mt, particularly reasonable for rooms.
It has a Clean Air Delivery Rate (CADR) of 270 m3/hr. It allows you to keep the air in your room new and the sound least so that you can appreciate a decent sleep throughout the night, breathing clean air that is free of germs and allergens.
Pros
It can clean a big room which can size is up to 61square-meters.
It has a night sensor mode.
Its special automatic purification mode effectively removes dust.
Cons
It is expensive with respect to its work.
It is not much Durable.
Product Description
The purifier is made of plastic and is suited for every room type. The filter type is HEPA and it works on the principle of activated carbon. The area of coverage is 323sq.ft. The power requirement for the filter is 220V and it consumes 53W. It has the LED display feature and a filter change indicator which is helpful.
The purifier has been recommended by the Indian medical academy for preventive health. It has been certified with silver A design and is suited or typical Indian homes. Available on any e-commerce website, it is the best choice for your home yet a silent solution.
Pros
Cons
Lacks automatic shutoff feature.
Product Description
Supported by high-efficiency particulate arrestor, the dust collection is featured with pre-filter. The clean area delivery rate for the filter is 600 sq. ft. The ionizer purifies the air by creating negative ions which gets discharged in the air.
It has the air quality indicator and will update any requirement of filter change. It has the automatic mode of purifying with purification rate of 480m3/hr. It is best-suited for home use. The plasma cluster ion technology removes odour or any possibility of infection.
Pros
It is light-weight and portable
Cons
 Does not support Wi-Fi connectivity
Product Description
This air purifier has pre-filter and HEPA filter technology to filter odour, bacteria or any possible virus sign. With air clean delivery rate of 333m 3 /hr, it takes a coverage area of 851sq. mt.
It makes no noise while cleaning and has 3 turbo fan variations. The plastic body is scratch-proof. It can also filter out smell of cigarette or formaldehyde. It comes with a smart light control features to enhance your sleeping experience.
Pros
 It is fully automatic and comes with an air quality sensor
Cons
It lacks wheels for movement.
With power consumption of 60V and power requirement of 220W, it is one of the best rated purifiers in the market.
Types of Air Purifiers
1.UV Air Purifiers:
UV stands for ultraviolet light – and you guessed it – this kind of air cleaner uses UV lights to destroy microorganisms like bacteria, mold, and viruses.
While you might deduce that this kind of high-tech purifier is the best choice for your home, also consider that these devices have limited functionality, specifically there are many different kinds of pollutants it cannot remove from the air.
Because of this little fact, some people choose to use this kind of purifier in conjunction with another. Some well-known brand names for UV air purifiers include Ionic Breeze and AllerAir.
2.Ionizing air purifiers:
This type of air cleaner uses a different process to cleanse the air – an ion generator. Electric charge from the ion generate causes pollutants to bind together. Once bound together, the micro-particles form large particles.
These purifiers typically come with a collector plate because otherwise the particles will stick to every surface of your home and cause another problem – dirt. Some examples of ionizing air purifiers are the Surround Air and the Ionic Pro.
3.HEPA Air Purifiers:
This kind of air purifier earns a reputation as one of the best for its efficiency. Scientific studies have revealed that HEPA purifiers are responsible for removing 99.97% of air pollutants.
Many sufferers from asthma or allergies use these devices as their air purifier of choice. Some popular choices are Blueair, Hunter QuietFlo, and Honeywell purifiers.
4.Carbon Air Purifiers:
are highly effective with gas, smokes and odors, but not as effective with allergens, dust, and bacteria. Carbon air filters are comprised of very tiny extremely absorbent pores. They chemically react to the particles that pass through them. Larger particles are stuck in the many pores.
5.Ozone air purifiers:
work like an ionic but it is most effective on odors. Ozone is a highly reactive, unstable molecule that oxidizes anything it comes in contact with.
The ozone purifiers cause a chemical reaction which breaks down the pollutants, but the pollutants turn into other pollutants, which is the drawback of these machines. It is advised that you run the machine on low, and then open the window to release the ozone.
How to Buy the Right Air Purifier?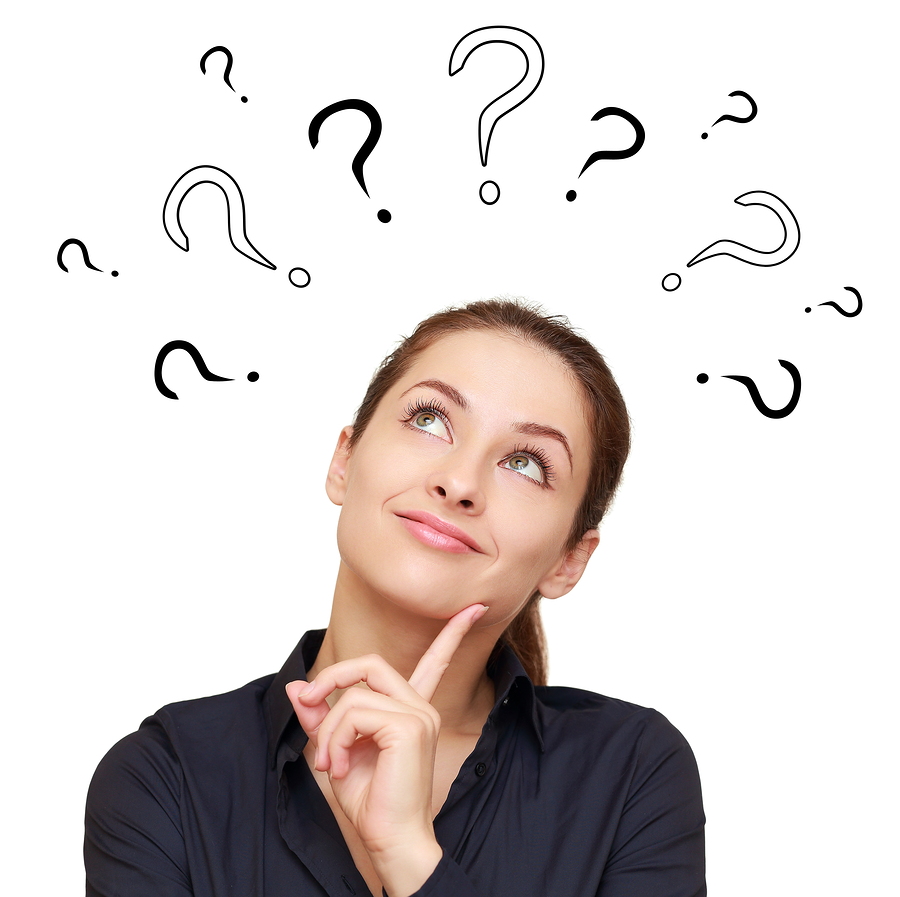 (a) Where will you use the machine? – Most models are pretty portable, which you can rotate usage in various parts of your house. You can even bring it on vacation, there are models that weigh as light as 4 pounds, although the quality may be a bit compromise, it does do the basic things an air purifier should.
If you are looking to put it in a permanent place in your house (like the living room), you can get the regular sized type. Position the air purifier close to a socket outlet and make sure it is at least 3″ from the wall for air circulation.
(b) Unit's capacity – This will depend on the size of the area where you will put your air purifier. Usually machines are rated for its efficiency based on certain room sizes, so you cannot expect a model built to circulate a 300 sq feet area to perform the same way in a 800 sq feet area.
The number of times per hour that volume of air passes through the unit also determines its efficiency. Therefore, before shopping, you should measure you're the area's dimension and buy accordingly to the coverage area of the model (or higher). You may want special features like multiple settings, so look for a model that has it.
(c) Type of Filtration – The more filtration devices in a purifier makes it a better model. There is the pre-filter and the Hepa (known as carbon filters). The pre-filter will trap larger particles of dust, and then the Hepa will further remove about 98% of airborne particles. Each stage of filtration means more removal of the air irritants, hence the better air quality.
(d) Availability of Filters – It is advisable to buy from the makers that have most buyers for uncommon brand may give you difficulty in finding replacement filters. Although the manufacturer has a recommendation as to the timeframe a filter will last, it is good to have a rule of thumb that Hepa filters can last about 17-35 months and a pre-filter lasts about 7-14 months, depending on the size of your purifier. Do get a spare replacement set when you purchase your entire purifier.
(e) Certification and Standards – Air purifiers that come with multi or Hepa standard filters are very pricey. Therefore, be very alert when purchasing. Make sure you check the unit for certification by the authorized party, efficiency ratings and that it meets the standards of its line. You should also find out if there is a parts list because it could be of help when you need replacements later.
(f) Making the most out of it – Hepa filters, as you would have known by now, are more expensive. In order to protect it, change the pre-filter regularly.
An air purifier will work more efficiently if the door is closed and getting a unit built for a larger circulation area can better clean a small room.
Another tip is to set it to 'quiet' at night and 'high' for daytime if you put the unit in a bedroom. An air purifier should run throughout the day so that you get better quality air all the time.
Benefits of Having an Air Purifier
One of the main benefits of air purifiers is simple – you can actually breathe more easily. How do these devices work? Air cleaners use filters (also called collector grids) to purify the air inside your home. You might be surprised but microscopic allergens like dust, mold, mildew, pet dander, pollen, and chemical pollutants frequently "live" in the same indoor area as you do. And air pollutants can come from practically any source – furniture, rugs, carpets, toys, pets, even common household cleaning products.
If you suffer from allergies, you already know that microscopic, invisible-to-the eye particles can make it miserable to breathe.Symptoms you may experience include sneezing, watery eyes, difficulty in breathing, and a runny nose. While it is one thing to experience allergies outside, it is something entirely different to have to suffer in your own home. As far as other health concerns, children and the elderly are particularly susceptible to illness when they breathe unclean air.
Maybe you're not dealing with uncomfortable health conditions exactly. Maybe you are just sensitive to strong, hard smells or offensive odors.Simple things like leftover food odors, cigarette smoke, and dog or cat smell can be enough to drive your olfactory senses insane. The great thing about air purifiers is the ability to remove the offensive smells and leave your air feeling cleaner and fresher.